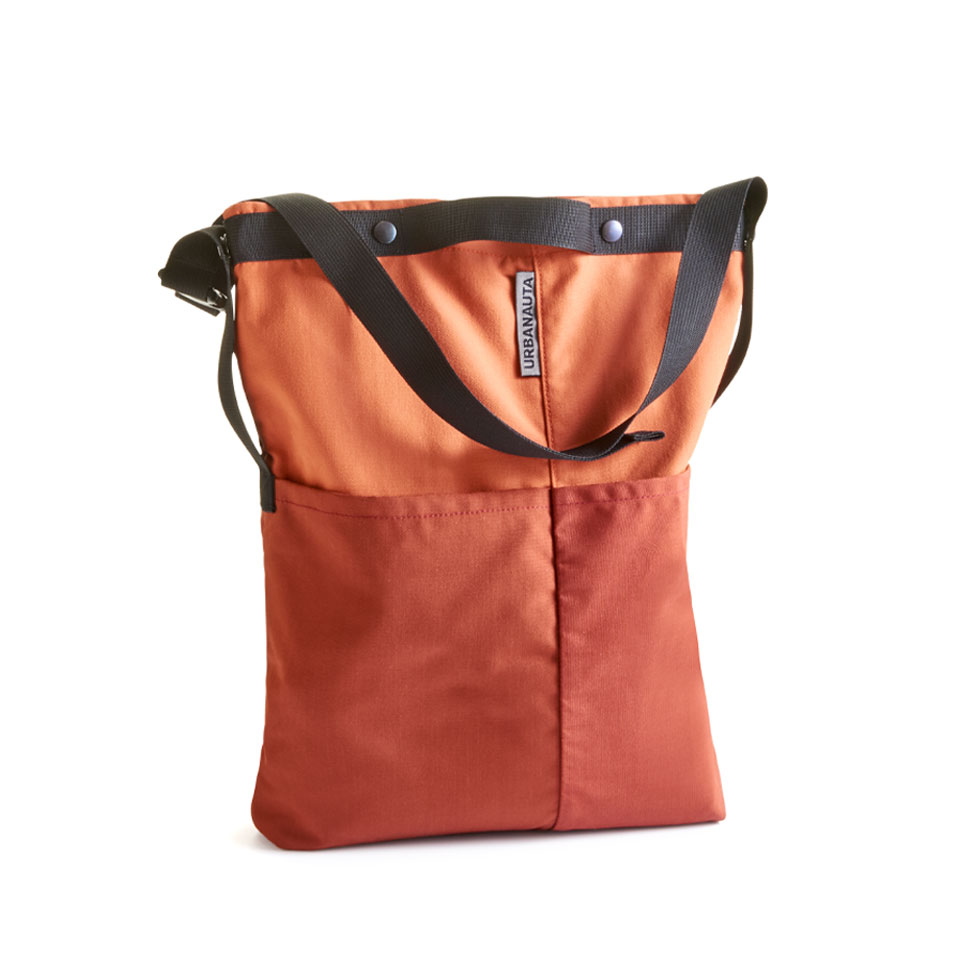 The U10 is a versatile shopping bag. It has three positions:

1. You can wear it over your shoulder or as a crossbody bag.
2. If it's not full, you can undo the side buttons and fold it in half.
3. Open the clasp. Draw the strap through the short handle and voilà! Now it's a backpack.

This two-tone bag has 4 outside pockets.
You can close the main compartment with two snap buttons.
You can adjust the strap and it has two short handles that make it easy to handle.
Size: 45x30x6
Litres: 8 litres
4 outside pockets.

100% polypropylene fabric. Light and hard-wearing.
Water repellent.
Do not place near heaters or heat sources.
Air dry or tumble dry at low temperature.
Wash at no more than 40 degrees.
Do not iron.

Quality and proximity are our pillars.
We use quality materials to make our rucksacks and we source them close to home.
We can ensure a longer product life, by using quality materials. We rely on local suppliers, which helps us to control our production processes.
We are convinced that this is the best way to work.