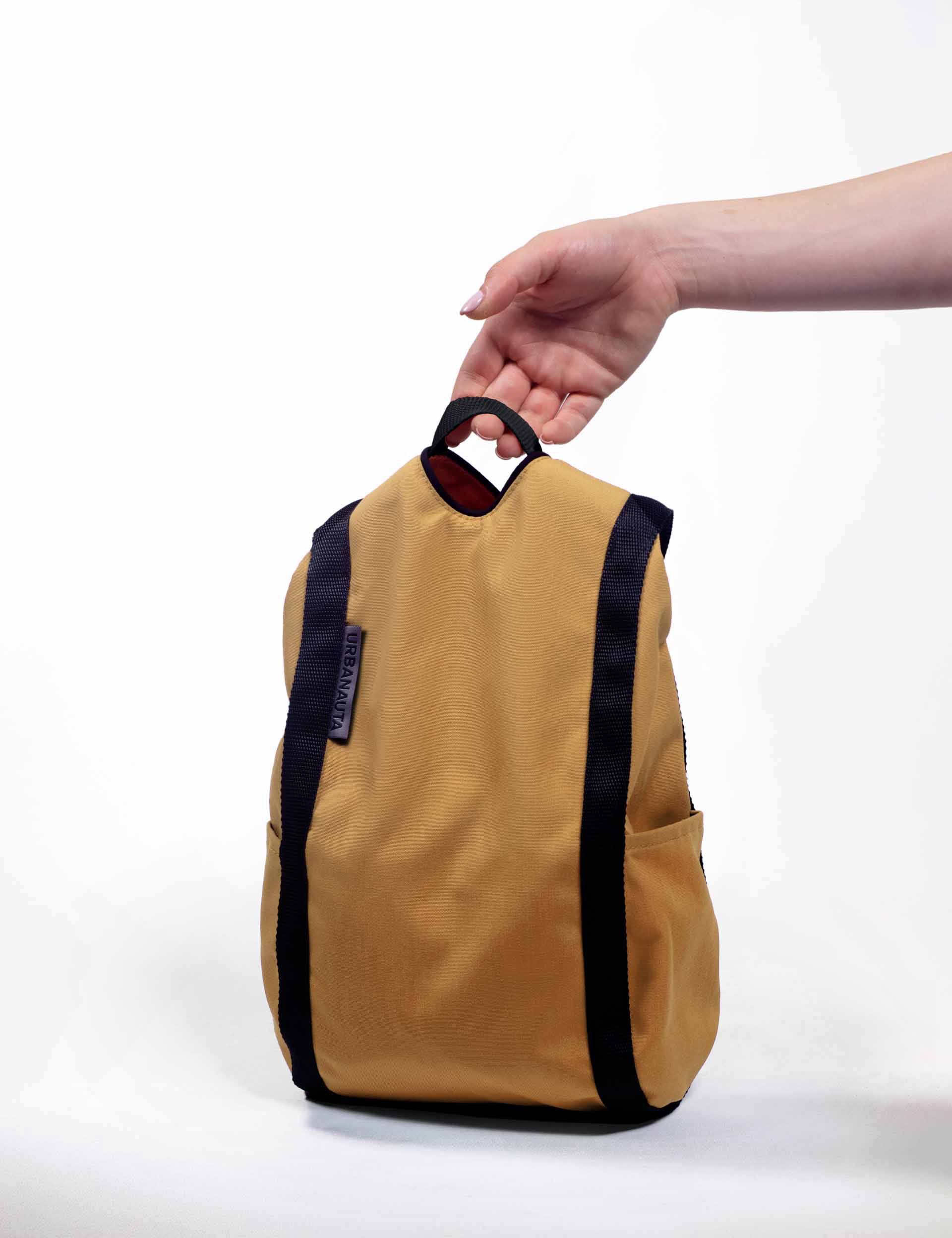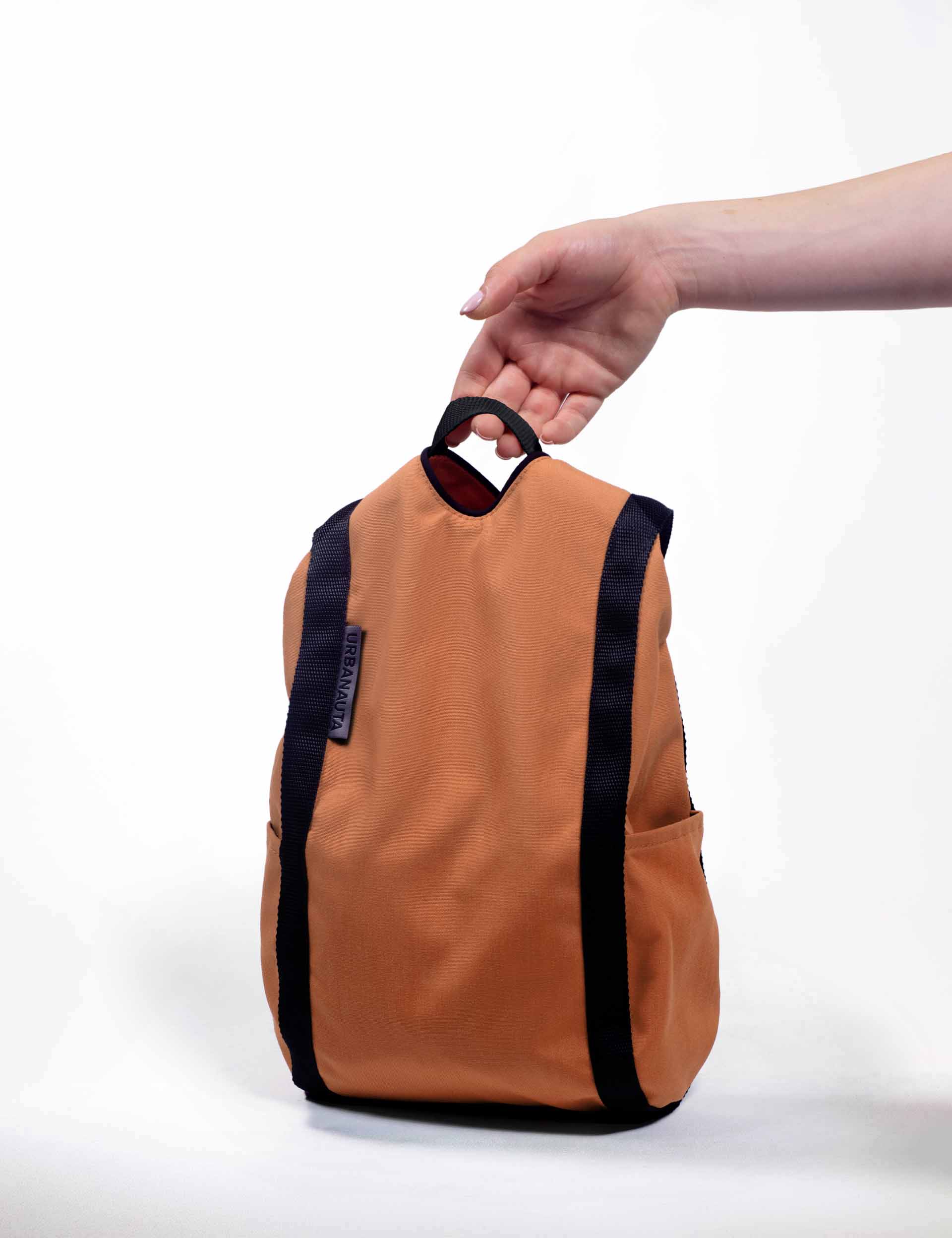 Small practical and light anti-theft backpack ideal for your day to day.
Take it around the city with complete peace of mind, take the subway, do sightseeing and outdoor activities.
It has a versatile and adaptable design.
It has 5 pockets, two on the sides where you can carry a water bottle or a folding umbrella, two with a zipper on the back and one inside.
Made with water repellent fabric and local production.
External measurements: 34 x 21 x1 3 cm.
Capacity: 9 liters.
Ideal for carrying a tablet
External pockets: 2 open side pockets, and 2 inferior zip up pockets.
One interior pocket.
Adjustable, padded straps.
Water repellant fabric.

Fabric 100% polypropylene.Lightweight and durable.
Water repellant.
Do not put near to radiators or sources of heat.
Leave to air dry, or tumble dry at a low temperature.
Do not iron.

Quality and proximity are our pillars.
We use quality materials to make our rucksacks and we source them close to home.
We can ensure a longer product life, by using quality materials.
We rely on local suppliers, which helps us to control our production processes.
We are convinced that this is the best way to work.