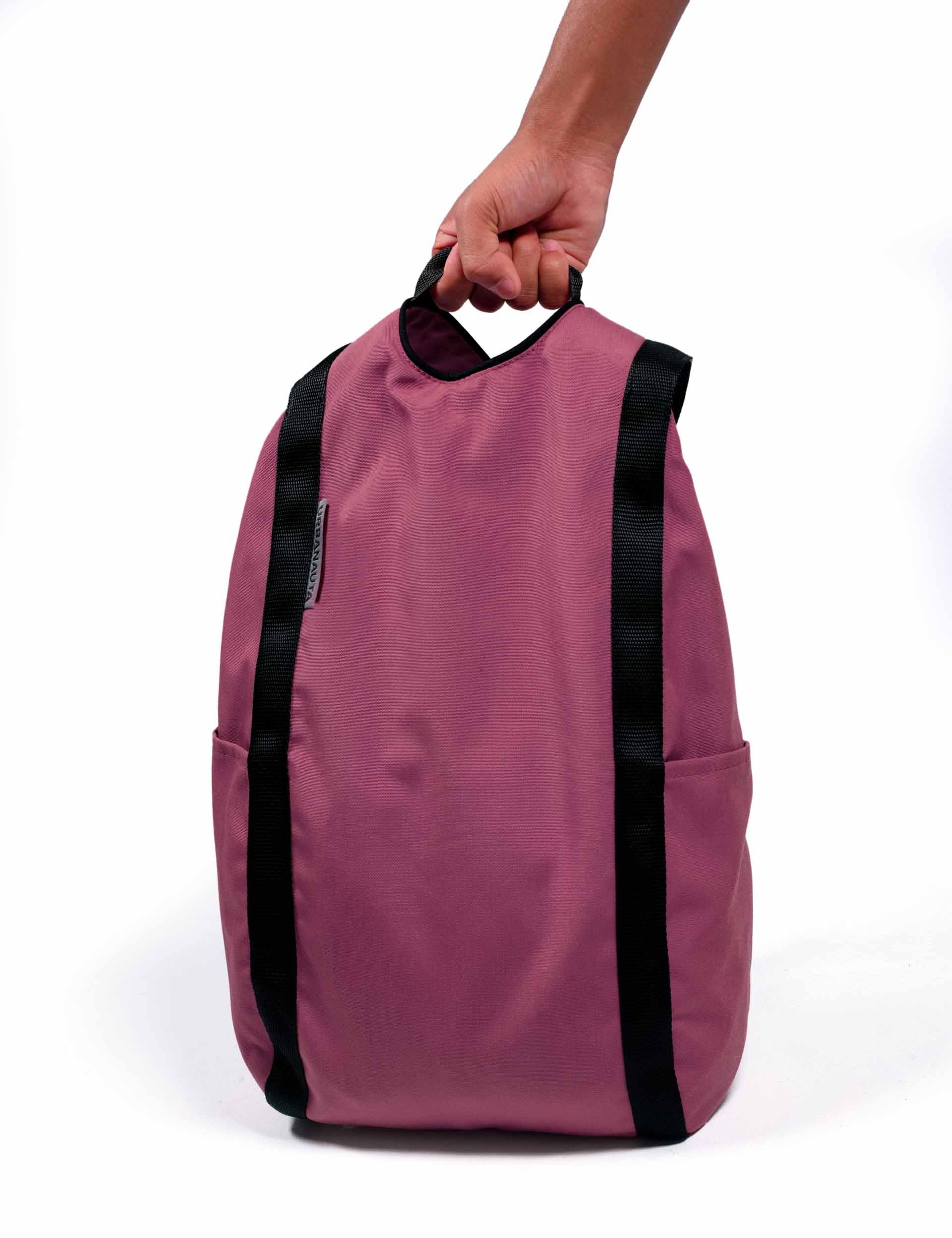 Backpack U1 Urbanauta Barcelona. We design and produce our backpacks in the province of Barcelona. Our rucksack is ideal for everyday use with 4 external pockets, two open side pockets and two zipped pockets that are easily accessible even with your rucksack on. The width of the padded straps gives you maximum comfort even if you wear it very heavily and its ergonomic shape makes you feel that you are wearing it well. It is also perfect for sightseeing. Fold it, roll it up and it will take up very little space in your suitcase. You will be able to travel by public transport safely and with the conviction that your personal items are protected and at the same time you will be able to access them quickly. It is anti-theft because the zippers are hidden on the back but it is also reversible. So if you are in a safe environment, turn it around and wear it with the zippers outside. Our production is local. Working closely gives us the assurance that all processes are carried out with social and environmental responsibility. We like to meet all the people who make our product possible, no matter how small their intervention. The U1 Urbanauta Barcelona backpack is the first product we released and has become a classic on the streets of Barcelona. On the other hand, if you want your Urbanauta backpack to be unique, you have the customized U1 version. Choose the colors and combinations that suit you best. There you will find a selector that will simulate the final design to help you decide.
External measurements: 40 x25 x 16 cm.
Capacity: 16 liters.
Computer measurement: 13 inches
External pockets: 2 open side pockets, and 2 inferior zip up pockets.
One interior pocket.
Adjustable, padded straps.
Water repellant fabric.

The fabric of our backpack is a very resistant, light and easy-to-maintain canvas. You can wash it in the washing machine with the rest of the laundry. The fabric is also water repellent. Inside, sewn into the inner pocket, you will find the composition label with all the washing and care specifications.Fabric 100% polypropylene. Lightweight and durable.
Leave to air dry, or tumble dry at a low temperature.
Do not iron.

Quality and proximity are our pillars.
We use quality materials to make our rucksacks and we source them close to home.
We can ensure a longer product life, by using quality materials. We rely on local suppliers, which helps us to control our production processes.
We are convinced that this is the best way to work.